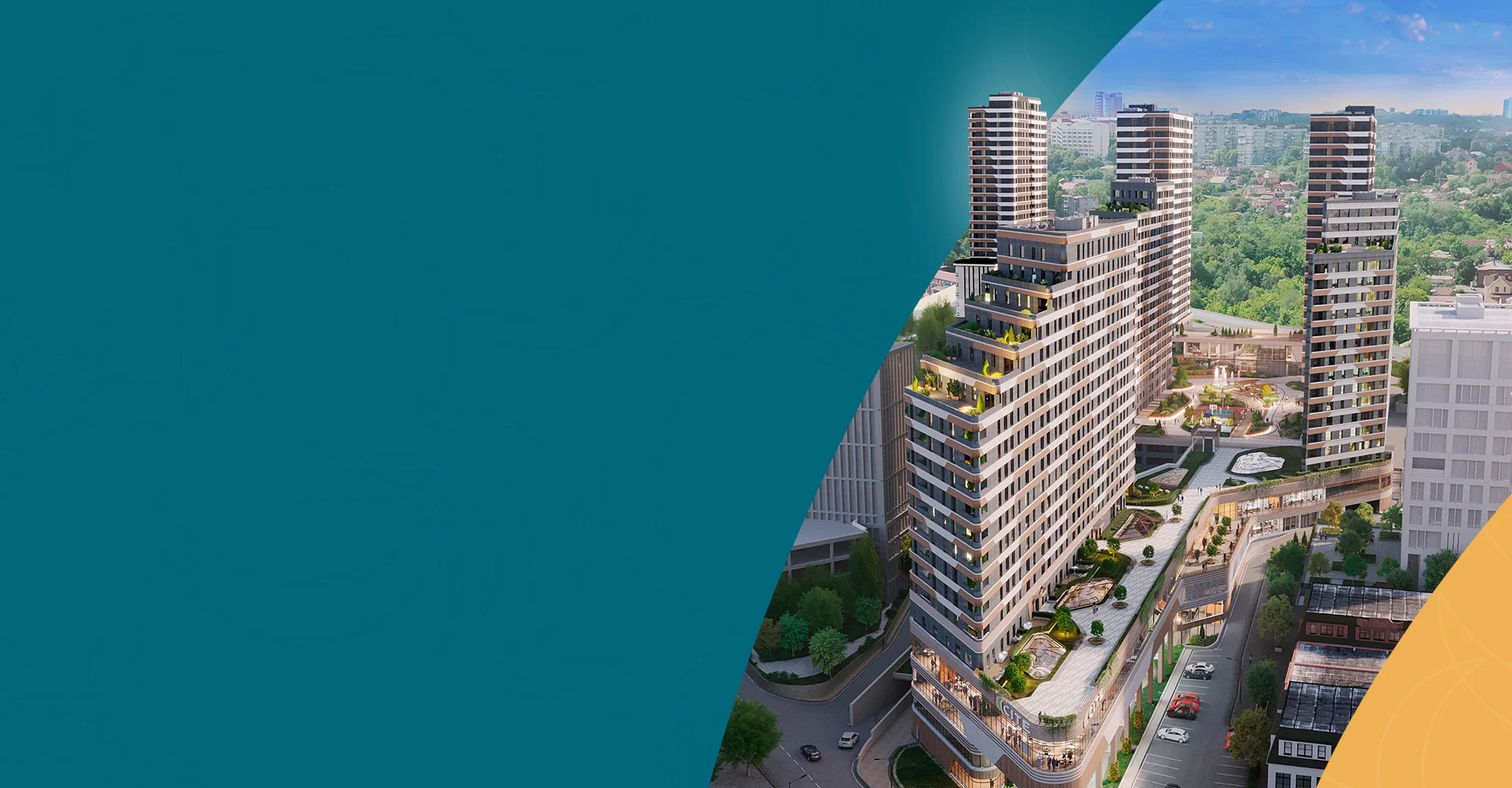 Residential area
IDEAL SPACE
CITÉ residents will not have to choose between rest and favorite work, peace, quiet rythm of country life and the eventful rhythm of the city. All this is combined in harmony in a single space of the quarter
СІТÉ
FOR MODERN
PEOPLE
who have a taste for life. Here you can relax from the hustle and bustle, being in the city center, because everything you need for a full life here is within walking distance.
СІТÉ: A HABIT
TO LIVE NOT
HURRYING
A walk through the center or a barbecue in the courtyard, a business meeting or a light promenade through shops and restaurants. There is everything nearby for you for the aim notto waste time, but to spend it with pleasure.
СІТÉ: FORMAT
MIXED-USE
includs СІТÉ MALL shopping and entertainment center, СІТÉ HUB office center and СІТÉ PARK living space
7
modern residential buildings
1215
parking places for your cars
11 500 m2
of safe yard area
17 000 m2
of landscapе around the complex
12 000 m2
of shopping and entertainment center
10 000 m2
of Class A offices
33 600 m2
of building area
CITÉ PARK
RESIDENTIAL AREA CІТÉ
CITÉ is a place where the panorama of opportunities unfolds in all 360 degrees, a place where the opportunity to live, work and rest are combined. Here you will find smart planning solutions both for your own home and for doing business. Each apartment has a balcony, loggia or its own spacious terrace, as well as panoramic glazing with an aluminum profile system.
CITÉ - your new quality of life!
ADVANTAGES
Location
Excellent location - the city center and convenient transport interchange.
Infrastructure
Developed infrastructure - Residential area СІТÉ has everything you need for active life and leisure.
Investment
Investment in future - apartments in this area will always be liquid
Security
Absolute security - closed territory with "face-ID" system, 24/7 security and video surveillance.
Mixed-Use
Mixed-use format contains CІTÉ MALL - shopping and entertainment center, CІTÉ HUB - office space, and the residential space СІТÉ PARK
Application
Own managing company - concierge service 24/7 with an application for mobile devices.
Surrounding
RESIDENTIAL AREA CІТÉ
is well-located in Soborny district near the best pedestrian streets of the city and the central avenue, it simply has no equal in the beauty of landscapes. There are 8 higher education institutions, about 30 schools, 4 museums, a huge recreation park, the Philharmonic and the appropriate atmosphere - everywhere is calm, cozy and no fuss. CITÉ - a territory of new life!
7 minutes
to Shevchenko park
5 minutes
to Yavornytskiy avenue
8 minutes
to Sicheslavska quay
7 minutes
to Minora business center
10 minutes
to Prybrezhniy park
Katerynoslavskiy
boulevard